Norristown Chiropractor, Dr. Tom Meitz
When it comes to care at Meitz Family Chiropractic in Norristown, one rule applies: Get results! That is why the care in our Norristown office is different from many others out there. Everyone who walks through the door is evaluated as an individual with individual needs. Our goal is to get you what you want out of care, and give you more than you expected. Dr. Tom Meitz's approach of chiropractic, physiotherapy, massage and nutrition ensures that your total health is taken into consideration.
Chiropractic care can be life changing
Working as a team, patients and Dr. Tom Meitz work together to make those changes and enjoy the benefits. Our experience with treating everything from day old babies to 96 year old women (she is our oldest so far!) has shown us that by applying chiropractic care to each persons unique situation, the results you can achieve are nothing short of amazing!
See What People are Saying About Us!
Can Chiropractic Help You?
When it comes to your health and the health of your family, choosing a chiropractor can be tough. Finding a "good Chiropractor" can be even harder. If you have a problem that no one else has an answer for, or if you are just tired of taking pills for your problem, give Meitz Family Chiropractic a call. Even if you think that what you have going on can't be helped by chiropractic, call and Dr. Tom Meitz will speak with you directly. You will probably be amazed to find out what chiropractic can help with. Call our Norristown Chiropractic office for an appointment today and "Get The Results You Deserve".
Voted Montgomery County's BEST Chiropractor for 2014
Voted the BEST Chiropractor in Montgomery County for 2013
Voted one of the BEST in Montgomery County 2012!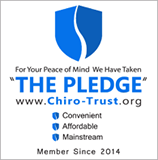 Dr. Tom Meitz | Chiropractor, Norristown PA
We are Providers for Blue Cross, Aetna, Medicare, Keystone and many more!